If you prefer customer service the old fashioned way, when you received immediate answers to your immediate needs, then learn more about our dedicated account team promise.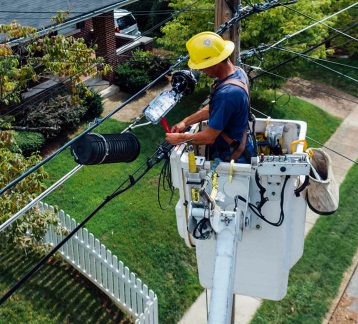 Whether you're on a construction site or out in the field, our utility fleet vehicles can help you get the job done quickly and efficiently. Whether you're an underground utility contractor specializing in gas lines, water lines, power lines, sewage lines, underground cables or anything in between. The Pro Fleet Team knows how to safely optimize your fleet by Altec, TEREX and Versalift. They'll be able to provide you with whatever type of specifications you'll need.
So if you're looking for a versatile transportation solution that can handle even the most challenging tasks, PLS will help you find the perfect utility Fleet vehicles for your needs.
PLS represents a wide range of utility contractors, material and equipment suppliers, and manufacturers throughout the United States.
Get the job done right, utilize the perfect crane or bucket truck to keep your area connected.
We offer fleet equipment like bucket trucks and craned stake trucks, which come upfitted by Altec, TEREX and Versalift.
Contact a Pro Fleet Advisor to discuss fleet options for your contracting company. 
Trucks for Utility Contractors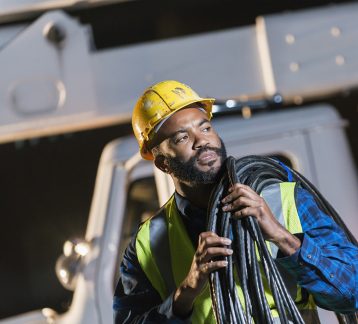 Your fleet trucks will be optimized for each individual service you provide.
PLS has been aiding utility contractors and suppliers to provide the necessary services across the nation. Our fleet leases are customizable to meet the specific needs of the jobs you need done. With our fleet solutions, you can deploy equipment faster to job sites, improve safety, and save on costs. You can also monitor all your vehicles and track fuel management and driver behavior. Check out more information about fleet utility trucks.
Pickup trucks:
Ford F-150, Ford F-150 Lightning, Ford Ranger, Chevy Colorado, Chevy Silverado
Cargo Vans:
Mercedes Benz Sprinter 3500, RAM ProMaster, Chevy Express & Extended, GMC Savana, Ford Transit
Box Trucks:
Chevrolet Silverado/GMC Sierra 3500, Chevrolet Silverado 4500HD, Ford F-350, Ford F-450, Ford F-550, Ram 3500
Cab & Chassis:
Chevrolet Silverado 5500HD, Chevrolet Silverado 6500HD, Ford F-650, Ford F-750, Ram 4500, Ram 5500
Frequently Asked Questions
Our fitting options are vast, such as logo decals, crane and lift equipment, brush guards, and safety lights. We also have shelving modules, drawer units, ladder racks, partitions, and lift gates.
Having the right equipment for your employees not only helps them work safer but also increases productivity. Ergonomic features, specialized grounding tools and high-visibility paint are just some of what is available to make sure that you reduce accidents or injuries in workers while they're on duty!