Electric Fleet Vehicle Leasing

The future of fleet leasing is coming. When you're ready to make the transition, talk to a Pro Fleet Advisor.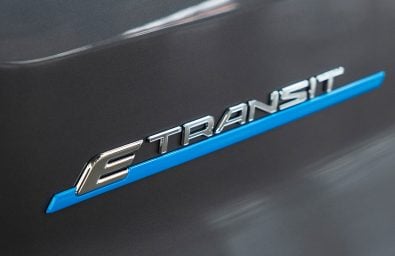 If you are interested in an electric fleet you know there is a global push that is sweeping the automotive industry. This coming tide makes it challenging to know which vehicles will age well as infrastructure is underway.
Talk to a Pro Fleet Advisor about your electric fleet vehicle leasing needs to compare the pros and cons of what is available today and ready for tomorrow. Our team can provide you with an industry wide analysis to find a fit for your needs and budget. They can also tell you about a range of road assistance packages that include dead-battery help.
Electric Fleet Vehicles: Makes & Models
Electric and plug-in hybrid vehicles are becoming more popular each year as people become more aware of the benefits they offer.
Models include but not limited to:


Tesla Model S, Tesla Model 3, Ford E-Transit, Ford F-150 Lightning, Porsche Taycan
Luxury electric fleet cars are ideal for upper level executives. The Ford electric vehicles dominate urban delivery. But regardless of which electric fleet vehicle fits in your fleet, they can save tens of thousands of dollars over the lifecycle of your vehicle.
The specification process for electric fleet vehicles for your business can be endless. However, by involving input and participation from your Pro Fleet Advisor, they consider the user, fleet team, and supply chain.
We have exact specifications to meet everyone's needs.


Contact a Pro Fleet Advis

or today for more guidance on creating an electrified fleet to your specifications!
Our industry-leading five-business day delivery program says it all. We're confident we can provide you with rapid acquisition and delivery of the fleet you need. Contact one of our Pro Fleet Advisors today to learn more!
More responsive turnaround times than our competitors.


Ready to be delivered, Nationwide, 24/7.
Electric cargo vans and other utility vehicles are now being manufactured – upfitting and customizing your green fleet is easier than ever!
Examples of popular pre builds can include but not limited to:


Chevrolet Silverado/GMC Sierra 3500, Chevrolet Silverado 4500HD, Chevrolet Silverado 5500HD, Chevrolet Silverado 6500HD, Ford F-350, Ford F-450, Ford F-550, Ford F-650, Ford F-750, Ram 3500, Ram 4500, Ram 5500.
Frequently Asked Questions
The main reason you would lease these cutting edge vehicles over a standard combustion engine.
Aboslutely! We can provide roadside service with battery extenders on top of standard roadside.