Executive Fleet Vehicle Leasing

If you're looking for a fleet of luxury vehicles like BMWs for your c-suite, we can customize a fleet of any size.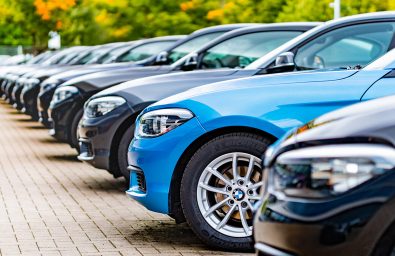 Executive fleet vehicles offer plenty of space, comfort and luxury – a great choice to transport several people or who want to travel in style.
So if you're in the market for an executive car, be sure to take a look at our selection! Contact the Pro Fleet Team now for options.
Executive Fleet Vehicle Makes & Models
We offer a variety of luxury makes and models to choose from – the most popular Executive Fleet Vehicles include,
Executive Fleet Makes & Models:


Not limited to – Audi, Mercedes, BMW, Tesla, Jaguar, Range Rover, Rolls Royce.
Executive Fleet Applications
When presence is key, stepping out of a luxury vehicle communicates the success of your company without saying anything. 
Luxury fleet vehicles are primarily for executives and upper management.




Other applications include first-class people transportation services for government, private wealth organizations and VIP specialty services.
Our simple spec process takes into account the vehicle user, fleet team, and supply chain, so you can customize the exact executive fleet vehicle specifications you want.
Key parties include:


dealers, body and vehicle-mounted equipment companies, vehicle upfitters, and fleet management companies. Contact our Pro Fleet Team today for more guidance on creating an effective executive fleet that meets your top shelf specifications!
Our industry-leading five-business day delivery program says it all. We're confident we can provide rapid acquisition and delivery of the fleet you need. Contact one of our Pro Fleet Advisors today to learn more!
More responsive turnaround times than our competitors.


Ready to be delivered, Nationwide, 24/7.
Popular Executive Fleet Options
Below are several available options and common features for executive fleet vehicles,
Examples can include but not limited to:


Custom branding, window tinting, and body panel protection and reinforcing.
Frequently Asked Questions
You would only lease a higher end executive fleet when your upper management requires it. These vehicles are meant for luxury uses such as meetings, and not taxing purposes
9 times out of 10, those vehicles will check the boxes for your company's needs. But on the 1 occasion you need to make a statement or reward higher management, there is no substitute