Fleet Vehicles for Electrical Contractors
We can get trucks on the ground for all your job site needs, call a Pro Fleet Advisor now!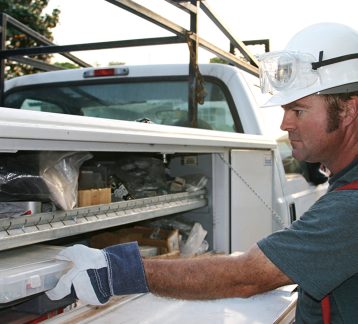 If you are an electrical contractor you know there are hundreds of ways to customize and optimize a work vehicle. Those optimizations can make or break your company. They depend on what you are transporting, what you are working with, and where you are working.
Upfitting a fleet vehicle for electrical contractors can take your business to new heights! No upfit or solution is one size fits all either. So whether you are an outside linemen, inside wiremen, installer technician and residential wiremen, our reliable upfitting solutions make it efficient to get the job done.
Talk to a Pro Fleet Advisor to Get the Right Upfit for your Fleet Vehicles
The Surge of Energy Your Company Needs to Reach New Heights!
At Pro Fleet Solutions, we have been working with electrical contractors for over 30 years. Our Pro Fleet Teams provide essential services that contractors rely onNo matter how positively or negatively charged times are. With our experience and expertise, we are there when contractors need us most. Contact us today to see how we can help you!
Fleet Vehicles for Electrical Contractors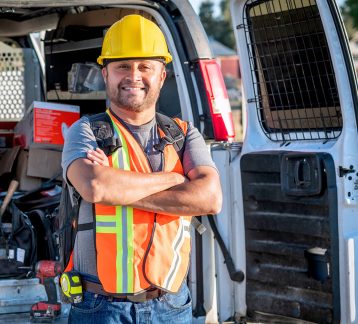 If you are a service provider you will need a more substantial fleet vehicle than a linemen, wiremen, installer or residential wiremen. Talk to a Pro Fleet Advisor to source the best fitting utility fleet vehicle, pickup truck or cargo van for your electrical contracting business.
Pickup trucks:
Ford F-150, Ford F-150 Lightning, Ford Ranger, Chevy Colorado, Chevy Silverado
Cargo Vans:
Mercedes Benz Sprinter 3500, RAM ProMaster, Chevy Express & Extended, GMC Savana, Ford Transit
Box Trucks:
Chevrolet Silverado/GMC Sierra 3500, Chevrolet Silverado 4500HD, Ford F-350, Ford F-450, Ford F-550, Ram 3500
Cab & Chassis:
Chevrolet Silverado 5500HD, Chevrolet Silverado 6500HD, Ford F-650, Ford F-750,Ram 4500, Ram 5500
Frequently Asked Questions
Yes, we can use previously requested upfits to streamline the process.
This depends on the upfits, the number of the fleet, and the cost your company is willing to spend. It can be less than 2 weeks in some circumstances.