Delivery Fleet Trucks & Solutions
Are you thinking about purchasing your own fleet? Talk to a Pro Fleet Advisor about how we can buy your fleet, and lease it back to you for a low monthly payment on a single invoice.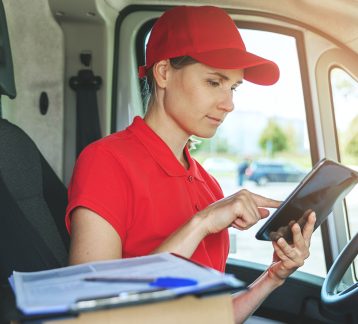 Contact Pro Leasing Services to get started fulfilling your routes. Think of us as the Freight Forwarder of Fleet Leasing!
Our experience in delivery fleet truck upfitting, route optimization, electrified fleet leasing, and on-board telematics can help take the stress out of running a P&D route. We also offer flexible leasing lengths, short term leasing for the busy holiday months, and we can buy back your route helping lower your costs. If you're feeling overwhelmed by the challenges of your delivery route, please reach out to a Pro Fleet Advisor, we are more than fleet vehicles.
You will not have to spec a cargo van, step van or delivery fleet vehicle. You will not need to wait for an installer. You will have your fleet delivered as quickly as you want.
Industry Knowledge You Can Count On
We have delivery fleet vehicles as well as a dedicated customer service.
At PLS, we have solutions to all the struggles you may be facing as a business owner running your own delivery route. From supply chain delays making you busier than you should be, to employees not working as well as they could be, to sky high gas prices – we can help!
Delivery Fleet Truck Professionals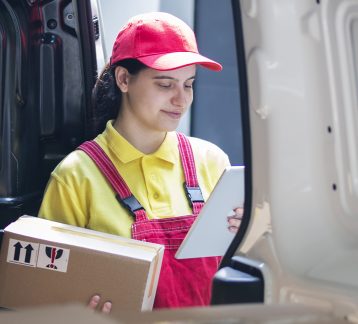 Are you looking for a single source fleet provider for all your fleet cargo vans, step vans and delivery trucks?
Look no further than PLS where each fleet is made specifically for an independent delivery company! We can help you with credit line financing, and guaranteeing the fleet cargo vans, step vans and box trucks are properly upfitted and delivered on time.
Included Features:

Ranger Shelving (Fixed And Folding)
Bulkhead Pass Through
Backup Safety Camera
Emergency Braking System
Blind Spot Cameras (Driver & Passenger Side)
Forward Warning Sensors
Rear Sensors
360 Surround System
Telematics
Hill Start
Lane Assist
Ford Transit:

Engine: 3.5l V-6 Gas Engine
Length: 12′
Weight: 10,360 Lbs
Fuel Type: Gas
Cargo Capacity: 487 Cu Ft Of Cargo Capacity

Ford P700:

Engine: 7.3l V8 Gas
Length: 14′
Body Style: Step Van
Weight: 16,000 Lbs
Fuel Type: Gas

Ford P900:

Engine: 7.3l V8 Gas
Length: 16′
Weight: 16,000 Lbs
Fuel Type: Gas
Frequently Asked Questions
Yes you can! We conduct our analysis based on demand of route, Current expense tracking, Current cash flow trends based on above reporting, Cleanliness and availability of historical financials, overlap status, fleet composition and condition and please let us know if you have any additional questions.
2 years of taxes, bank returns, and our private credit check.
We can get your FedEx Fleet, from the moment you sign the contract to you in less than a week.