Utility Truck Fleet Leasing

Utility trucks are the perfect choice for transporting tools and other equipment. With strong frames, these trucks can withstand more hazardous conditions.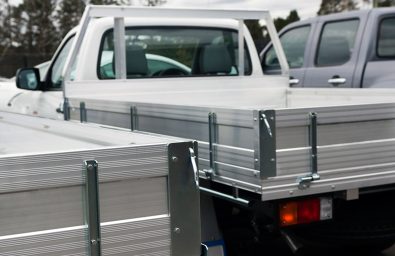 Utility trucks are light trucks bigger in size than mini trucks but smaller than heavy and medium trucks. Utility trucks have various small drawers and compartments attached to both sides of the cargo compartment on the back, which can be used to store tools and other equipment. Their smaller size and lighter weight make them ideal for utility jobs.
Utility trucks are mostly used by utility companies for carrying equipment and tools to the job site. A utility truck, by definition, is a vehicle that is built to do a particular job with more adequacy than a common transport vehicle.
Utility Truck Fleet Makes & Models
If you need a fleet vehicle to handle big jobs, then a utility truck is the perfect choice for you. Contact our Pro Fleet Team to find out more about fleet leasing options for your utility trucks.
Class examples are:


Light Pickup Trucks to Full-sized Pickup Trucks Chevrolet Silverado/GMC Sierra 3500, Chevrolet Silverado 4500HD, Chevrolet Silverado 5500HD, Chevrolet Silverado 6500HD, Ford F-350, Ford F-450, Ford F-550, Ford F-650, Ford F-750, Ram 3500, Ram 4500, Ram 5500Light Pickup Trucks.
Utility Truck Fleet Applications
Utility trucks are perfect for industries such as construction, landscaping, and forestry because they are able to transport large equipment and tools. Most utility trucks have enough space to carry a crew of workers, making them ideal for work sites. Utility vehicles come in many different shapes and sizes, so there's for every job to be done.
PLS has been providing vehicles to utility companies for over 30 years. Our fleet options are customizable for any specific need. With our fleet solutions, you can deploy equipment faster to the job, improve safety, and save on costs. You can also monitor all your vehicles from tracking fuel management to driver behavior.
Key parties include:
Chassis OEMs, truck dealers, body and truck-mounted equipment companies, vehicle upfitters, and fleet management companies. Contact our Pro Fleet Team today for more guidance on creating an effective commercial fleet to your specifications!

Our industry-leading five-business day delivery program says it all. We're confident we can provide you with rapid acquisition and delivery of the fleet you need. Contact one of our Pro Fleet Advisors today to learn more!
More responsive turnaround times than our competitors.


Ready to be delivered, Nationwide, 24/7.
Utility Truck Fleet Builds
We offer fleet equipment like Bucket trucks and craned stake trucks, which come upfitted by AllTech, TEREX and Versalift. Your fleet trucks will be optimized for each individual service you provide.
The builds can include:




Lifts, Bucket lifts, Custom Decalling, Custom Shelving (Drawers, Pull Out Shelving, Half Shelving), Ladder Racking (Pull Down, Roof Mount, Shelf Mount, Dropdown Ladder Rack, Ceiling Mount), and a Workbench.
Frequently Asked Questions
Our fitting options are vast, such as logo decals, crane and lift equipment, brush guards, and safety lights. We also have shelving modules, drawer units, ladder racks, partitions, and lift gates.
Having the right equipment for your employees not only helps them work safer but also increases productivity. Ergonomic features, specialized grounding tools and high-visibility paint are just some of what is available to make sure that you reduce accidents or injuries in workers while they're on duty!