Cargo Van Fleet Leasing

Fleet cargo vans and step vans delivered to you at the right time and the right price.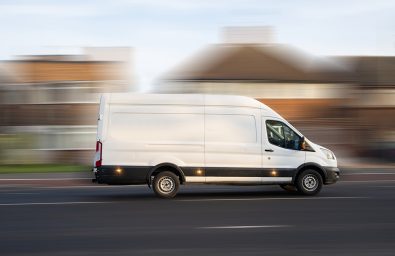 If you're looking for a versatile and reliable commercial vehicle for your fleet purposes, a cargo van is a great option. Essentially an enclosed Pick-up truck, the lockable cargo area adds more capabilities to the list.
Fleet cargo vans are popular among businesses and industries of all types, including landscapers, roofers, plumbers, electricians, carpenters, contractors, HVAC technicians, and more.
Being so necessary for so many different industries, most manufacturers make a Cargo van of some kind, the choice of which cargo van you need for your fleet is yours. It depends on your needs, budget, and timeline. See examples:
Our available vehicles are, but not limited to:


the Mercedes Benz Sprinter 3500, RAM ProMaster, Chevy Express (Standard & Extended), GMC Savana, and the Ford Transit.

Fleet cargo vans are perfect for anyone in shipping, logistics, or delivery, including florists, catering companies, and package distribution. So if you're in need of a workhorse van that can handle any job or task, a cargo van is the perfect choice.
Industries:


Landscapers, Roofers, Electricians ,Carpenters, Contractors, Hvac Technicians, Plumbing and More.
Speculation process for your fleet pickups for your business can be endless. However, by involving input and participation from the Pro Fleet Team, they take into account the vehicle user, fleet team, and supply chain. So you can create exact specifications that meet everyone's needs.
Key parties include:


Cargo Van dealers, body mounted equipment companies, vehicle upfitters, and fleet management companies. Contact our Pro Fleet Team today for more guidance on creating an effective commercial cargo van fleet to your specifications!

Our industry-leading five-business day delivery program says it all. We're confident we can provide you with rapid acquisition and delivery of the fleet you need. Contact one of our Pro Fleet Advisors today to learn more!
More responsive turnaround times than our competitors.


Ready to be delivered, Nationwide, 24/7.
Popular Fleet Cargo Van Features
Your cargo van fleet can be custom tailored to each service you provide. Contact us today to learn more about how we can help your business succeed! Below are the available options and industry common builds.
Examples can include but not limited to:


Custom Decals, Stowed Folding Ramp, Manual Folding Ramp, Bin System, Ladder Racking (Pull Down, Roof Mount, Shelf Mount, Dropdown Ladder Rack, Ceiling Mount), Custom Shelving (Drawers, Pull Out Shelving, Half Shelving), Sealed Partition Cab, Partition With Door, Workbench And Bulkhead, Bulkhead Partition
Frequently Asked Questions
You would lease a fleet cargo van when your needs move away from the rugged tasks for a pick-up to more delivery oriented, workspace focused jobs.
They are just as customizable as a pick-up and almost as capable. What they can't do in comparison they make up for with a covered and enclosed work area so all jobs can be accomplished in almost all outside conditions.